Sell Coins in Austin, TX – Sell Coins Near Me
---
Coinfully
(214) 283-5917
At-Home Texas Appraisals By Appointment and Online Appraisals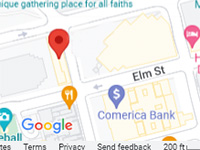 Excerpt from Coinfully website:
To get the best price for a coin collection, you have to take care of them. The problem is, preparing and transporting your coins for a valuation is a hassle and risks damage that could wipe $$$s off the market value. With Coinfully you'll get an easy At-Home Coin or online Appraisal from someone who cares about your coin collection as much as you do.
Coinfully was set up specifically to help coin sellers like you get the very best value for your collection. We highlight the pitfalls to you – and with long, storied careers in numismatics behind us, we've seen them all. As coin collectors ourselves, we believe all coin appraisals should be easy and transparent. No trekking miles with your coins in tow for an in-person appraisal. No underhanded salesperson trying to pressure you into a fast sale. We've got your back.
---
Capital Coin & Bullion
https://www.capitalcoinandbullion.com/
512-371-5884
7304 Burnet Rd, Austin, TX 78757

Description taken from Capital Coin and Bullion website:
Capital Coin and Bullion was founded in 2009 by Chad and Becky.  Originally from Georgetown, Texas, we moved to Fredericksburg, Texas in 2008 for a change and to begin a new journey as husband and wife.  We purchased an existing antique mall there and opened another, both located off of Main St. all the while, Becky was managing an assisted living home for the elderly. Unfortunately, around this time, the markets took a turn for the worst and the economy crashed and so did our businesses. But the only fruitful product were coins and bullion, which were sold within our antique malls. It was then, we realized we needed to better prepare ourselves (and others) for the future. We also realized, to be successful, we needed to be in a more populated area, which brought us back to our roots in Austin. Once in Austin, we established ourselves made it known that we would offer the best prices, in both buying and selling, in Texas!
We feel it is important and necessary to diversify your financial portfolio and we want to be the source of your precious metal investments. We will educate you and steer you in the right direction so that you are protecting your current and future assets and making educated financial decisions. We have helped many families and would like to do the same for you.
We genuinely want each and every customer to enjoy their experience with us.  We rely on "word of mouth" so it is important to us that you are happy and satisfied with our business. We thank you for visiting our website and look forward to helping you with your precious metal needs in the future!
---
South Austin Coin Exchange
http://www.southaustincoinexchange.com/
512-233-4653
3100 W Slaughter Ln a104, Austin, TX 78748

Description taken from the South Austin Coin Exchange Website:
We are coin enthusiasts.
Talk to us about your rare coin collection today.
South Austin Coin Exchange was opened in 2010 by Bradley Goldsmith, it has become the newest and most reputable coin shop amid 80 years of combined numismatic experience in the family business. SACE is committed to providing quality service to the community; Bradley believes that a reputation as an honest and reliable coin shop is the recipe for success. While others seek to profit by cutting corners or being dishonest to customers, he believes that a good reputation and reliable service will reap bigger profits in the long run. Through being trustworthy, Bradley will have a long-term profitable business that in return serves the community.
Bradley was born and raised in Houston, Texas he grew up around coins learning from his grandfather Lloyd, who opened Lakeland Coin Exchange in Lakeland, Florida in 1963. As well as, gaining knowledge from his father Alan who travels around Texas setting up coin shows along with operating IDB collectibles in Houston.
South Austin Coin Exchange is committed to providing excellent service and paying top dollar for coins. A question you may ask yourself could be, how can they pay so close to market on my coins?  The answer is simple, when selling coins to South Austin Coin Exchange a handful of retail customers and buyers are available at the other end to purchase the coins sold. If you have better gold and silver coins and are looking to make a fast exit from the rare coin market, shipping your coins to Bradley Goldsmith and his company for a fast, usually same day offer would be in your best favor.
Bradley has an intense appreciation for rare coins and would like to personally invite you to come by the shop and take a look at some of the coins offered. The coin shop was created so Bradley can share his infatuation with new and becoming coin collectors, as well as trading with coin enthusiasts who share the same pleasure.
"We would like to welcome you to the best coin shop in Texas! Call us or come by the showroom soon!"
---
Austin Rare Coins and Bullion
800-928-6468
13809 Research Blvd #405, Austin, TX 78750

Description taken from the Austin Rare Coins and Bullion Website:
We're proudly one of the most trusted firms in the country. As a leader in the precious metals and rare coin industry we carry everything from gold and silver bullion all the way up to the finest U.S. rare coins and ancient coins.
29 Years of Experience
Over One Billion Dollars in Trusted Transactions
Perfect BBB Rating of A+
Best bullion prices anywhere
Exclusive U.S. Rare Coins
Certified Ancient Coins
Since we started in 1989 our highly-trained, professional staff has worked with tens of thousands of clients who are searching for guidance and reliable advice when it comes to owning physical precious metals.
Our reputation is built on trust. Many of our clients refer their families and friends to us. We understand the need for reliable information and personalized one-on-one service. That is exactly what you can expect when you contact our firm.
Our wide selection of high-quality products, great prices, and unmatched service has allowed us to maintain a perfect A+ ranking with the Better Business Bureau. In addition, our principals are members of the American Numismatic Association and the Texas Numismatic Association. At Austin Rare Coins, Inc. we have the credentials and reputation as a professional firm you can depend on for fairness and honesty.
---
Kris's Koins
512-695-2669
3100 W Slaughter Ln #104, Austin, TX 78748

Description taken from Kris's Koins website:
Putting your trust in Kris's Coins is simple, we pay the absolute highest prices for precious metals!  We pay the most competitive prices for all coins, as well as scrap gold, sterling silver, platinum, palladium!
We have access to large quantities of bullion and rare coins! The best deals will be the items we have in stock at the time of visit. We are third generation in the business with over 60 years of experience with a history of trust, quality service and customer satisfaction.  Kris's Coins is proudly located in Austin, Texas, however we buy and sell coins nationwide as well. We offer a variety of services catering to our long-distance customers, whether you are located in Amarillo, Texas, miles away in Boston, Massachusetts or Portland, Oregon, we're pleased to do business!
---
American Rarities Rare Coin Company – TX
http://www.americanraritiestexas.com/
512-826-5985
Description taken from American Rarities Rare Coin Company website:
We Buy Rare Coins, Gold & Silver Bullion and US Paper Currency
We regularly purchase US coins, foreign coins, paper money and bullion material from coin collectors across the country. We buy rare coin collections of all types and sizes and offer free appraisals on all collections our buyers examine for purchase.
Being professional coin dealers, our staff works hard to make the strongest offer possible on every coin collection we evaluate. Unlike other coin dealers, we do not "cherry pick" collections – our buyers are interested in the most common and mundane coins, as well as the rarest and most esoteric pieces.
If you're considering selling your coin collection, bullion or paper money, or are interested in learning more about how selling to American Rarities can benefit you, please contact us.
As coin dealers, we are constantly looking to buy from coin collectors to meet our clients' rare coin needs. To facilitate this, we provide free appraisals for all rare coin collections we inspect for potential purchase. We are interested in all coins with extra collectible or bullion value – US and world, ancient and modern, common or rare. Our expert buyers are ready to view your collection and make you an immediate, no-obligation offer.
---
Austin's Best Coin and Gold Exchange
http://www.austinsbestcoinandgold.com/
512-585-7067
309 W Main St #116, Round Rock, TX 78664

Description taken from Austin's Best Coin and Gold Exchange website:
You can always rely on James' 37+ years of experience
James Arnold started on the path to his current vocation at the age of 7 when a relative gave him some coin books. That started him collecting Lincoln pennies, Buffalo Nickels and Liberty Dimes. He became a junior member of the Capital City Coin Club at the age of 13, and over 40 years later he is still a member.
"Back when I was a teenager, I won a drawing for a $20 St. Gaudens gold coin. I sold it for $200 and used the money to buy more coins," says Arnold. Arnold estimates that he has participated in perhaps 400 coin shows.
James moved into his previous shop on Slaughter Lane when fellow numismatist Bob Kirkwood decided to retire. Now located in a brand new office location in Round Rock, James caters to both the collector and the investor. "Some people will buy $25 to $100 worth of coins every week. Others bring their kids in and get them started on collecting," says James.
James urges people to stop by for free appraisals on their collections. He deals in both American and foreign coins, old paper money, old certificates, tokens, and in scrap gold and silver. American coins that are likely to have some value include any silver coins minted in 1964 and earlier, Wheat back pennies and Buffalo Nickels. The shop is located at 309 West Main Street in Round Rock and James can be reached at 512-585-7067.
With over 37 years of experience and knowledge in coin collecting, James is known as the "Indiana Jones" of his industry, traveling throughout the entire United States to gain more knowledge about his trade.
---
Downtown Coin Exchange
http://downtowncoinexchange.com/
214-991-0332
101 Colorado St, Austin, TX 78701

Description taken from Downtown Coin Exchange's website:
About US – Downtown Coin Exchange – Austin, Texas
WE LOVE COINS! WE LOVE COIN COLLECTING!
Stop by and let us see your coin collection today. Downtown Austin, Texas is our newest location. We are located in a very secure high-rise luxury building with fantastic security. Stop by and enjoy a cup of coffee or a cold drink and let's talk coins. Downtown Coin Exchange was opened in 2016 and is the most reputable coin buyer, seller and appraiser. Our family has over 200 years of combined numismatic experience. We love Austin and are committed to providing friendly, helpful service to the community. A good reputation always helps. We have found that people do business with people they like and trust.
Downtown Austin Coin Exchange is committed to providing excellent service and paying top dollar for all coins. We pay top dollar for your gold and silver coins. We can provide a value on 1,000s of coins in the same day.
Learn the value of your coins, sell them and get cash on the spot immediately. Same day service is easy.
Stop by TODAY and experience the fast, friendly, service and the best coin shop in Austin, Texas! Call us or come by our Downtown Austin location on the corner of 2nd & Colorado. FREE PARKING. See you soon!"
---
Capstone Acquisitions
512-692-0744
13809 Research Blvd Ste 405, Austin, TX 78750

Description taken from the Capstone Acquisitions website:
Our Mission:  To help our clients navigate in what is a very complex financial landscape today, with a special focus on earning their trust and respect.  We have a long-term and informed perspective on the rare coin market place at all times.  Our independent thinking means our interests are aligned with those of our clients.  We help structure and advise on a broad range of hard asset classes and procure these products freely across global markets.  Our goal is to preserve and enhance the real value of our clients' precious metal portfolios across all market cycles.
Capstone Acquisitions is a wholesale commodities firm that specializes in the finest known rare and ancient coins.  Our niche is in pre-date New Orleans Civil War gold coins.  We also specialize in branch mint Civil War dated gold and silver coins and are market makers in all shipwreck promotions.  You will also find the finest ancient coins that we can acquire.
Capstone Acquisitions provides our clients with a piece of museum history while adding economic value to their discriminating collections.  Our coins and other European commodities are true pieces of the past that can be held, explored and documented.  We work closely with all the top grading services to ensure that our clients receive the finest known coins for our discerning clientele.
Capstone Acquisitions is well respected in the numismatics industry and travels to all major coin shows and auctions within the United States.  For the last ten years we have made a reputation for providing and acquiring the finest known rare coins to wholesalers and retailers.
---
Wholesale Coins Direct
https://www.wholesalecoinsdirect.com/
800-694-3518
1908 Kramer Lane BLDG B 300, Austin, TX 78758

Description taken from Wholesale Coins Direct website:
Our vision at Wholesale Coins Direct is to provide quality bullion metal and diamond products and numismatic coins to the public and other dealers at wholesale prices. And, we understand that you have options when it comes to deciding who to buy precious metal and diamond products from, as there are many choices in today's market.
At Wholesale Coins Direct we have over 17 years of experience in the physical asset markets, and over 50 years of combined business management experience. As a result of our years in the industry we have developed relationships with many of the world's largest government mints, refiners, and precious metal and diamond suppliers – and our buying capacity is nearly unlimited. We are members of the ANA (American Numismatic Association), NGC (Numismatic Guaranty Corporation), PCGS (Professional Coin Grading Service), and ITCA (Industry Council for Tangible Assets).
Most importantly, we offer our commitment to providing you with an opportunity to acquire the exact type of product you see displayed on our website at a competitive price.
Our years in the industry have taught us that many consumers are unsure of the market value of a coin or diamond, or if owning a particular coin or diamond will benefit their overall portfolio. For this reason, we only offer quality products graded and/or authenticated by well know, reputable grading and authenticating agencies. In addition, we have an entire team of dedicated professionals working to offer comprehensive information about every product that we offer for sale – so you have the latest information when making a buying or selling decision.
Finally, we are dedicated to providing the world's best online experience when it comes to buying or selling precious metals and diamonds – and we're committed to constant improvement. We hope that you will become a satisfied customer of Wholesale Coins Direct and build a relationship with us that extends across all of your precious metal and diamond interests.