Sell Coins in Charlotte, NC – Sell Coins Near Me
---
Coinfully
(704) 621-4893
At-Home North Carolina & South Carolina Appraisals By Appointment and Online Appraisals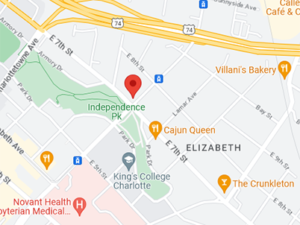 Excerpt from Coinfully website:
To get the best price for a coin collection, you have to take care of
them. The problem is, preparing and transporting your coins for a
valuation is a hassle and risks damage that could wipe $$$s off the
market value. With Coinfully you'll get an easy At-Home Coin or online
Appraisal from someone who cares about your coin collection as much as
you do.
Coinfully was set up specifically to help coin sellers like you get
the very best value for your collection. We highlight the pitfalls to
you – and with long, storied careers in numismatics behind us, we've
seen them all. As coin collectors ourselves, we believe all coin
appraisals should be easy and transparent. No trekking miles with your
coins in tow for an in-person appraisal. No underhanded salesperson
trying to pressure you into a fast sale. We've got your back.
Hyatt Coin Shop
3332 Wilkinson Blvd, Charlotte, NC 28208

704-394-0387
Opening way back in 1959, Hyatt Coin Shop has been buying and selling coins in the Charlotte area for almost 60 years. This makes Hyatt Coin Shop the oldest coin shop in the metro area. The staff at Hyatt Coin Shop has seen just about everything come through their door over this time.  Their staff is very knowledgeable and friendly and the coin supplies and selection are huge. If you dig deep enough you are sure to find a few amazing deals. If you are selling coins they will always check on the up to date value of your coins when you arrive. If you are selling precious metals, they will use live spot pricing data from the exchange to offer a fair price. Also if you are new to coin collecting head on in and ask as many questions as you want about coin collecting. There is a good chance when you are at Hyatt Coin Shop, Mr. Hyatt will be there to answer your questions directly. If not you are guaranteed to learn from the other highly trained staff at Hyatt Coin Shop. We really enjoyed our visit to Hyatt Coin shop, and think you will also. One last tip! If Charlotte Gold is your thing, make sure to check out their website because they claim to have the largest selection in the country!
---
Independence Coin
8700 Pineville Matthews #580, Charlotte, NC 28226

704-542-7554
Starting out in 1972 in a small store on Independence Blvd, Independence Coin has grown into its current location on historic Highway 51. Owned and operated by Andy Bostick, they have one of the best selections in town and are one of the only stores that deals only in numismatics. This is just a funny way to say they only deal in coins, currency, and metals. Sorry you can't buy guns or fishing rods here, just one of the finest collections of currency in North Carolina.  They buy all kinds of coins and are willing to take their time to look over your coins individually and give you a fair value. That is probably what brings coin sellers and collectors back time and time again.  Stores like Independence Coin in Charlotte are taking their time with novice collectors and helping grow interest in the coin collecting hobby. So when you are in town, block off a half hour or so and check out their inventory. You will be glad you did. Show up early though, you don't want to be rushed and want their full attention especially if you want them to purchase a collection.
---
Lake Norman Coin Shop
http://www.lakenormancoinshop.com/
19905 W Catawba Ave, Cornelius, NC 28031

704-895-6884
Just north of the Charlotte Beltway is the Lake Norman Coin Shop that has been around since 2002. The store is of average size and if you can't make it down into Charlotte it might be worth stopping by to get your coins appraised. Ask for the owner Mike, he has over 30 years of experience in the coin trade.
---
Cascade Refining Outlet
4436 Park Rd, Charlotte, NC

704-525-4646
Cascade is a family owned full service pawn shop that has been around since 1974. Stop in and see Nicolleta or Cole and they will be glad to answer any questions you have about your collection. This Family Cascade is not only a pawn shop to sell your precious metals and coins, but they are also a refinery. That means there is no middle man to take a cut of the value of the coins you would like to sell. In fact they encourage you to go other places first and compare the values offered and then come to them for the best price. We here at Sell Coins Near Me believe you should do this in any market to get the best price. Since they are not just a coin dealer, there are a few places with a better selection in coins and coin related supplies Charlotte. However, if it is gold you intend to sell, then they give you 96% of the melt price. I doubt you will find a better deal than this in the Charlotte area, but call around just to make sure.
---
Atlantic Metal Xchange
http://www.atlanticmetalsx.com/
11318 N Community House Rd, Charlotte, NC 28277

704-543-4653
Want to sell your jewelry or coin collection and get top dollar? Atlantic Metal Xchange may be your place. Stop by the well lit and comfortable appraisal room and talk with Matt the owner. He will carefully review your individual piece or collection and give you a fair price. They pride themselves in being a pressure free environment and love to talk about whatever precious metal or coin comes through the door. The only downside is that you need to come by on a weekday because they are closed both Saturday and Sunday. If this is a problem I have found if you call stores like this a head of time and tell them you are coming they will usually leave a light on for you.  Guys I know like Matt are collectors and talk shop on and off the clock. Spending an extra fifteen minutes to help out a fellow collector is all in a day's work. Just don't make him late for dinner.
---
Perry's Fine Antique & Estate Jewelry
https://www.perrysjewelry.com/
6525 Morrison Blvd #115, Charlotte, NC 28211

704-364-1391
Perry's Fine Antique and Estate Jewelry has been a pillar in the Charlotte community for 40 years. It is a very upscale establishment that caters to the larger collections. In fact, if your coin collection that you wish to sell is large enough, they will come to you. Even though it is a very posh jewelry store, they have an in house numismatist to value your coin collection. There is no pressure to sell and no appointment is necessary. This isn't your hang out and talk coins kind of shop, but it could be a place worth visiting if you are looking to sell coins as well as other precious metals or jewelry and don't want a pawn shop feel. They also seem like a good place if you are selling an entire estate along with your coins because they deal in high end jewelry and appear to be able to buy very large estates.