Sell Coins in El Paso, TX – Sell Coins Near Me
---
Coinfully
(214) 283-5917
At-Home Texas Appraisals By Appointment and Online Appraisals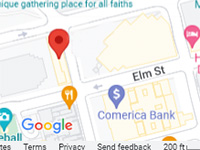 Excerpt from Coinfully website:
To get the best price for a coin collection, you have to take care of them. The problem is, preparing and transporting your coins for a valuation is a hassle and risks damage that could wipe $$$s off the market value. With Coinfully you'll get an easy At-Home Coin or online Appraisal from someone who cares about your coin collection as much as you do.
Coinfully was set up specifically to help coin sellers like you get the very best value for your collection. We highlight the pitfalls to you – and with long, storied careers in numismatics behind us, we've seen them all. As coin collectors ourselves, we believe all coin appraisals should be easy and transparent. No trekking miles with your coins in tow for an in-person appraisal. No underhanded salesperson trying to pressure you into a fast sale. We've got your back.
---
El Paso Coins & Collectibles
http://www.elpasocoinsandcollectible.com/
(915) 594-1818
2200 N Lee Trevino Dr Ste B-2B, El Paso, TX 79936

Excerpt from El Paso Coins & Collectibles website:
Are you looking for rare and collectible coins? Would you like to find a buyer who will pay top dollar for your collection? Have you searched for unique, pre-owned jewelry, but to no avail?
Your search is over. El Paso Coins & Collectibles Inc is a numismatist's dream. We carry a complete selection, including domestic golden dollars, gold coins from around the world, new and used jewelry, supplies and so much more.
Established in 1996 and possessing over 30 years of experience, we carry only desirable and hard-to-find collectibles that you won't see anywhere else.
Do you have an estate collection? We pay cash. Would you like to sell currencies from around the world? You can expect top dollar at El Paso Coins & Collectibles Inc.
Have you been searching for the missing link in your collection of 50 State Quarters? Those are our specialty!
This is more than a business: Collecting is our passion. Come and see our impressive array, and bring your treasures too. We offer free appraisals, consultations and estimates from experienced professionals.
Come and see why we're El Paso's premier source of collectibles. You will find an impressive selection of rare coins, but you'll also discover friendly, knowledgeable professionals who strive to give customers the best service possible.
Collecting Coins
Supplies
Complete Selection
Specializing in 50 State Quarters and Golden Dollars
World Gold Coins
Jewelry: Mostly Pre-Owned and New Too
We Will Give Special Attention to Estate Collections
We Pay Top Dollar on World Currency
Buy
Sell
Trade
Free Appraisals
Free Estimates
Free Consultations