Sell Coins in Houston, TX – Sell Coins Near Me
---
Coinfully
(214) 283-5917
At-Home Texas Appraisals By Appointment and Online Appraisals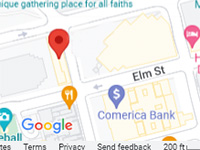 Excerpt from Coinfully website:
To get the best price for a coin collection, you have to take care of them. The problem is, preparing and transporting your coins for a valuation is a hassle and risks damage that could wipe $$$s off the market value. With Coinfully you'll get an easy At-Home Coin or online Appraisal from someone who cares about your coin collection as much as you do.
Coinfully was set up specifically to help coin sellers like you get the very best value for your collection. We highlight the pitfalls to you – and with long, storied careers in numismatics behind us, we've seen them all. As coin collectors ourselves, we believe all coin appraisals should be easy and transparent. No trekking miles with your coins in tow for an in-person appraisal. No underhanded salesperson trying to pressure you into a fast sale. We've got your back.
---
U.S. Coins and Jewelry
(713) 464-7034
8435 Katy Freeway Fwy, Houston, TX 77024

Excerpt from U.S. Coins and Jewelry website:
We open our doors every day to provide an educational environment, where business is done in fairness and with integrity.  Whether you're buying or selling U.S. Coins and Jewelry is the premier place to do business. Our convenient location is accessible from all areas in Greater Houston.
With our unique privacy booths we are able to give each customer the quality attention they deserve. Stop by and meet with one of our team members for your free appraisal.
As a leader in the wholesale market, we have built a network of collectors and dealers alike – and it is those relationships which give us our unique access to the great buyers… and sellers! As one of the nation's leading wholesalers we continue to work diligently to maintain a reputation that was built on honesty and integrity. We carry that reputation into every transaction made. Because we have direct access to those selling their coins, there is no "middle man" when you buy from us… and that means savings for you! Many of our customers and that even with our modest profit margin applied, our coins sell for much less than other dealers.
---
Houston Coin Buyer
http://www.houstoncoinbuyer.com/
(713) 521-1748
1330 Westheimer Rd #2, Houston, TX 77006

Excerpt from Houston Coin Buyer website:
Sell your coins to Houston Coin Buyer!! Houston's #1 Coin Shop for 27 years located in the heart of Houston, 1330 Westheimer road near Montrose just minutes from the Galleria. We buy large U.S. coin collections, U.S. rare gold, U.S. gold, U.S. currency, Pre-1933 gold, and any type of coins. No collection is too large or too small. We also buy estate jewelry collection, gold & silver bullion, and fine watch collections. Walk-ins are always welcome. We never require an appointment. All appraisals are 100% confidential. No gimmicks or fancy commercials, just a professional honest appraisal. We will even come to you! We will come to your bank or residence free of charge and give you a free appraisal regardless if you sell your collection to us or not. Just call to set up an appointment at your convenience for one of our experts to come out and appraise your family coin collection, estate jewelry collection, or fine watch collection. Note;; The main appraiser and owner is a diamond specialist, specializing in large diamonds, rare and unusual colors, & GIA certified diamonds.
Collectors should not even consider selling their collections until they know the value of it. Our Houston coin dealers appraisal service bestows that knowledge on collectors so they can make an informed decision. Even if you have had your collection appraised, you should always get a current upgraded appraisal or a second appraisal on your rare and collectable coins and coin collection to meet current true market values. DO NOT UNDERSELL YOUR FAMILY'S COIN COLLECTION OFF AN OLD OR UNDERVALUED APPRAISAL.  These simple services have become an invaluable tool to our everyday customers, banks, estate attorneys, & collectors. You need to call the professionals at Houston Coin Buyer for a free current updated appraisal and opinion.
---
Royal Coin And Jewelry
(713) 664-0881
4658 Beechnut St, Houston, TX 77096

Excerpt from Royal Coin And Jewelry website:
Welcome to Royal Coin and Jewelry, Houston's Coin and Currency Authority. Royal Coin and Jewelry specializes in the Buy, Sell, and
Trade of:
US and Foreign Coin Collections
PCGS, NGC, & ANACS Certified Coins
Currency: Republic of Texas, Confederate & Obsolete Bank Notes
Gold, Silver, & Platinum Bullion and Scrap
Historical Documents
Diamonds and Precious Stones
Estate Jewelry, Watches, Sterling Flatware & More!
Tesoro Metal Detector
Foreign Coin & Currency Exchange
We specialize in Estate Appraisals and Liquidations and offer FREE 15 minute verbal appraisals. Cash Payment with prior approval. Please browse our online inventory and visit our extensive Online Store for the latest offerings from Royal Coin and Jewelry! We look forward to assisting you.
---
Southern Star Coins
http://www.southernstarcoins.com/
(713) 984-9212
10910 Katy Freeway, Houston, TX 77043

Excerpt from Southern Star Coins website:
We buy and sale coins and collectibles. We specialize in United States Minted coins and coins from around the World, along with U.S. Paper money and World Paper money. We also buy and sale professionally graded certified coins. PCGS, NGC, ANACS, ICG. coins along with Collector Coins, Bullion, Gold & Silver Coins, Pure Silver Coins, Proof Sets, Mint Sets, Pre-1958 Wheat Cents, Nickels, Pre-1965 90% Silver Dimes, Silver Quarters, Silver Half Dollars, Morgan Silver Dollars, Peace Dollars, Medals, Tokens, Coin Supplies… and much more.
* We also buy all types of coins and paper money from gold coins, silver coins, mint sets, proof sets, single coins, large or small collections, you name it and we buy it. Just give us a call or come by. We will make you a respectable offer on all of your coins.
---
Collectors Coin Shop
http://collectorscoinshop.net/
(713) 952-2646
6503 S Rice Ave, Bellaire, TX 77401

Excerpt from Collectors Coin Shop website:
Collectors Coin Shop is the greatest place in Houston to buy, sell, and trade rare coins, gold, silver, and jewelry. We believe that coin collecting isn't just a hobby, but a long term investment. Come see our collection of rare and antique coins.
At Collector Coin Shop of Houston, TX, we believe that coin collecting is not just a hobby, but is one that can serve as a long term investment. When it comes to investing in the United States there is no better way than buying the actual currency that our country is based on. We have a massive selection of Houston coins and currency for you. Collectors Coin Shop is a buyer and seller of rare and antique coins that have stood the test of time and held a piece of American history. If you are looking for a professional and trustworthy coin shop in Dallas, Fort Worth or Houston Texas, stop by Collectors Coin Shop today.
Our Coins and Currency Services Include:
Old Silver Dollars
S. and Foreign Collector Coins
S. and Foreign Currency
S. Proof Sets and Mint Sets
Certified Coins PCGS, NGC, ANACS
Gold and Silver Coins
Collector coin inventory and supplies
FREE Coins for Kids and Home of the "Report Card Rewards Program"
You can browse through our inventory of Houston coins and currency to see if anything catches your eye. We have a constantly improving selection and some of the most competitive prices in the Houston area. If you can't find what you're looking for on our website, feel free to call us at any time with questions. We'll do everything we can to help you find what you're looking for.
---
Hathorn Coin & Jewelry
(281) 493-3332
11911 Katy Fwy, Houston, TX 77079

Excerpt from Hathorn Coin and Jewelry website:
My name is Brent Hathorn, and I am the owner of Hathorn Coin & Jewelry. I have been involved with coin, jewelry, and precious metals since high school and my best friends family that I grew up with and worked for has a long history in the jewelry and watch industry. The Morrow family which was a second family to me pioneered the Rolex aftermarket business, had a jewelry manufacturing plant in Italy, and had #9 pawn shops in the Houston area. I worked extensively in the pawn shops learning the finer details of Rolex watches, diamonds, and custom jewelry throughout high school and on breaks from college.Working with the Morrow family has turned into over 20 years of experience buying and selling engagement rings, coins, and high-end watches, though Hathorn Coin & Jewelry is my first brick and mortar store.I draw on past experiences, and I'm a straightforward, honest Christian man that looks forward to building positive relationships with my new clients and expanding relationships with my clients from past work in the custom jewelry and coin business. I invite you to visit Hathorn Coin & Jewelry even if the visit is just to ask questions, I definitely will have clear answers for you!
---
Houston Gold Exchange
http://www.houstongoldexchange.com/
(281) 531-0700
12513 Westheimer Rd, Houston, TX 77077

Excerpt from Houston Gold Exchange website:
Houston Gold Exchange have been one of the most trusted and licensed Houston gold buyers in the industry for over 35 years. As a purchaser of gold & silver coins, bullion, bars, and rounds, our team has developed an unparalleled approach to buying precious metals from all over the world. We buy all gold coins, gold bars and rounds such as American Eagles, Credit Swiss, Gold Liberty Coins. And we pay the highest prices on the market. Bring them in today and one of our certified experts will appraise them for FREE on the spot. Our team can help with most any need. We will test and verify your precious metals and give you an estimate. We guarantee the highest prices and immediate cash for your gold!
Bring in your unwanted gold for the best buyback prices around! No matter what kind of gold coins you are trying to sell, we would be able to buy it. So fill out the form, give us a call or stop by today to see what your collection is worth! Every item is closely inspected by our experts, ensuring that you get the best price for your precious metals.
We Buy All Gold Coins, Gold Bars & Rounds Including the following:
Gold American Eagle Coins
Gold American Buffalo Coins
Chinese Gold Panda Coins
Gold Liberty Coins
Gold Mexican Libertad Coins
Gold Canadian Maple Leafs Coins
Gold South African Krugerrand Coins
Gold Indian Coins
Gold British Sovereign Coins
Austrian Gold Philharmonic Coins
Gold British Sovereign Coins
American Buffalo Gold Coin
Gold Saint Gaudens Coins
Swiss 20 Franc Coins
Australian Gold Coins
Austrian Ducat Coins
Pre-1933 Gold Coins
Ancient & Rare Gold Coins
---
JR Bullion Rare Coins & Currency
(281) 302-5448
106 Bay View Dr, Sugar Land, TX 77478

Excerpt from JR Bullion Rare Coins & Currency website:
J.R. Bullion buys and sells collectible coins and currency in Fort Bend County, TX and surrounding areas. That's right. Got a rare coins collection Sugar Land or Houstonians? We will buy your coin collection or assist you in adding to your existing collection. Have a certain item in mind? Give us a call and we will work to obtain that collector's piece.
Our Inventory Includes:
Modern and rare coins
Gold and silver coins
Gold and silver bullion coins
Morgan Silver Dollars
Gold and silver eagles
Bank notes
National currency
Graded coins
Sports memorabilia and stamps
Currency, paper money, bank notes, and coin supplies
Our friendly staff is here to answer any questions you may have regarding our coin buying or our available inventory. Our personalized customer service makes us the area's top choice.
---
Liquid Bullion CAC
(713) 827-1980
9186 Katy Fwy # 190, Houston, TX 77055

Excerpt from Liquid Bullion CAC website:
At Liquid Bullion Coin And Collectibles we believe that the collecting of coins is one of the most unique, alternative investments of our time. Numismatics, or the study of coin collecting, offers you the ability to invest in one's own future through the historical significance and beauty of America's past.
LBCAC offers a wide variety of "Certified", aka, "Graded" or "Slabbed" Rare Coins as well as "Certified" Pre-1933 Generic Gold. Our "Graded" products range from Mint state type coins to Dated Gold from early Copper Half Cents to the stunning and most beautiful $20 Saint Gaudens Double Eagles.PCGS and NGC are the industry leaders in third party "Grading" services. Third party "Grading" is by far the safest and most secure way to Buy coins in this market. "Graded" coins also increase liquidity when it comes time to sell. To read more on "Certified" Rare Coins and "Certified" Generic Pre-1933 Gold please click either link below. We are authorized dealers of both PCGS and NGC.
---
GoldWiser
(713) 568-2468
5950 Farm to Market 1960 Rd W, Houston, TX 77069

Excerpt from GoldWiser website:
GoldWiser, the largest precious metals dealer association in the state of Texas, buys gold and silver coins, gold and silver bullion, silverware and flatware, platinum jewelry, rings, watches and gift cards. Not only do we buy silver, platinum, gold and other precious metals, we also keep our clients well informed about silver and gold rates. In this way, we ensure that they sell their priced metals at the highest possible price, safely and conveniently.
It doesn't matter whether your gold or silver is old, scrapped or broken, we offer prices based on the quality and weight of the precious metal. So, whenever you are ready to sell, we guarantee the best price in the market. Our direct relationship with refiners helps us beat any of our competitor's written offers.
At GoldWiser we also sell fine jewelry, designer watches, diamonds, bullion & coins at dealer prices.
Some of the items we buy include:
Gold and silver jewelry
Gold and silver bullion
Gold and silver coins
Old scrap gold and silver
Silverware and flatware
Platinum jewelry
Earrings
Chains
Necklace
Dental gold
Gold watches
Rolex watches
Rings
Dental Gold
GIFT CARDS
The list does not end here! In fact, we buy anything and everything that is made of Gold, Silver, Platinum or Palladium or contains diamonds.
Some of the items we sell include:
GoldWiser – The Woodlands
This store stocks a complete inventory of numismatic coins, gold bullion, silver bullion and fine jewelry.  We also carry Rolex and other fine watches.  Stop by today or call us and let us locate the item you're looking for.
GoldWiser – Champions
This store carries a large selection of jewelry, including: Pandora, Tiffany, James Avery and David Yurman.  We also carry silver bullion in stock at dealer prices everyday.
---
Pasadena Gold & Jewelry
http://pasadenagoldandjewelry.com/
(281) 487-4653
6015 Fairmont Pkwy, Pasadena, TX 77505

Excerpt from Pasadena Gold & Jewelry website:
We believe in simple & straightforward look the customer in the eye kind of business!
Bryan Aaron is founder and directing owner of family owned Pasadena Gold and Jewelry. He has years of experience in the gold and jewelry business. Pasadena Gold & Jewelry is considered by many customers to be among the best places in Houston to sell gold, silver, diamonds, coins and more. A top local Houston, TX area jewelry store, diamond broker, coin dealer and gold & silver buyer. Largest gold & silver buyer in Southeast Houston.
Pasadena Gold and Jewelry is #1 among full service jewelry stores, jewelry repair shops, coin dealers and merchandiser of precious metals who buys gold, silver, platinum, diamonds, coins, rare collectibles and antiquities in the Houston, TX area.
Onsite Jewelry & Watch Repair / Jewelry & Coin Appraisal Services
The Aaron family has been in business in Houston, TX since the late 1960's. Bryan Aaron founded Pasadena Gold and Jewelry in 2009 after managing another jewelry business in the Austin, TX area. Pasadena Gold and Jewelry shares a facility with Flowers & Company.
---
Katy Coin, LLC
(832) 443-8509
5365 1st St, Katy, TX 77493

Excerpt from Katy Coin, LLC website:
We Buy and Sell:
Platinum
Gold
Silver
Copper
Bullion
Jewelry
Services Provided:
Appraisals
Precious Metals Licensed Dealer
Certified Scale
Precious Metal Spectrometer
One-on-One Consultations
Appointments Available
---
Houston Gold & Silver
http://houstongoldandsilver.com/
(281) 361-3377
19333 Highway 59 N #100, Humble, TX 77338

Excerpt from Houston Gold & Silver website:
Rare Coins & Currency
If you have rare coins, bring them in and find out how much they are worth. Our professional numismatists are experts in the trade of coins of all kinds, with 20 years of experience. We also buy and paper currency as well as coins made of precious metals. Come and see us today for a free verbal appraisal of your coins.
---
Houston Numismatic Exchange
(888) 608-0161
2486 Times Blvd, Houston, TX 77005

Excerpt from Houston Numismatic Exchange website:
Collectable Rare Coins and Stunning Coin Jewelry
Houston Numismatic Exchange in Houston, Texas, specializes in rare coins that can become the centerpiece of anyone's collection. We also give you the opportunity to wear your favorite coin every day with our coin jewelry designs.
Collectors' Items
A coin collection can be a window onto the world or a trip back through the nation's history. Our broad selection of both foreign and domestic coins can provide you with the perfect foundation for a new collection. If you already have your own collection, our inventory of certified coins from PCGS or NGC can help set you apart from other advanced collectors.
Distinctive Designs
Why not wear that favorite coin of yours around your neck? We have an amazing selection of coin jewelry designs to choose from. Most are made right here at our store location. Choose from pendants, earrings, cufflinks, bracelets, charms, and money clips. Most are made from 14kt gold, but we can customize designs from sterling silver and platinum as well.
Contact us for rare coins that belong in everyone's collection, and coin jewelry that you can wear.